Ramie Bath Sponge Loofah
Regular price

Rs. 599.00

Sale price

Rs. 399.00
---
Country Of Origin: India
Introducing our premium Ramie Bath Sponge, the ultimate body scrubber for bathing that caters to your every cleansing need! Crafted from high-quality ramie material, this bathing sponge is designed to provide a gentle yet effective exfoliation, leaving your skin feeling refreshed and rejuvenated.

Our loofah for bathing comes with a convenient back strap, ensuring a secure grip and easy maneuverability during your shower or bath routine. Whether you're a man or a woman, this versatile body scrubber for bathing is perfect for removing dead skin cells, promoting healthy skin, and achieving a spa-like experience in the comfort of your own home.

Not only is our bathing loofah ideal for adults, but it's also suitable for kids. The natural properties of ramie make it a durable and eco-friendly choice, ensuring you can enjoy its benefits for an extended period. Say goodbye to rough and dry skin as you indulge in the gentle exfoliation provided by our bath scrubber.

Take your bathing experience to the next level with our body wash scrubber. It's a must-have addition to your daily skincare routine, providing a luxurious cleanse that leaves your skin feeling soft and smooth. Whether you prefer a body scrubber for dead skin or a body scrub for men, our versatile bath sponge caters to all.

Invest in your skin's health with our body loofah, and discover the difference in texture and appearance. With the Ramie Bath Sponge, you're not just investing in a bathing accessory; you're investing in radiant, glowing skin. So, why wait? Elevate your shower experience today with our top-quality bathing sponge!
How to Use

Simply wet it with warm water to soften the fibers before use, and then gently massage it over your body in circular motions. After use, rinse it thoroughly and hang it to dry in a well-ventilated area to prevent any bacterial growth.
Hurry, only 10 items left in stock!
Share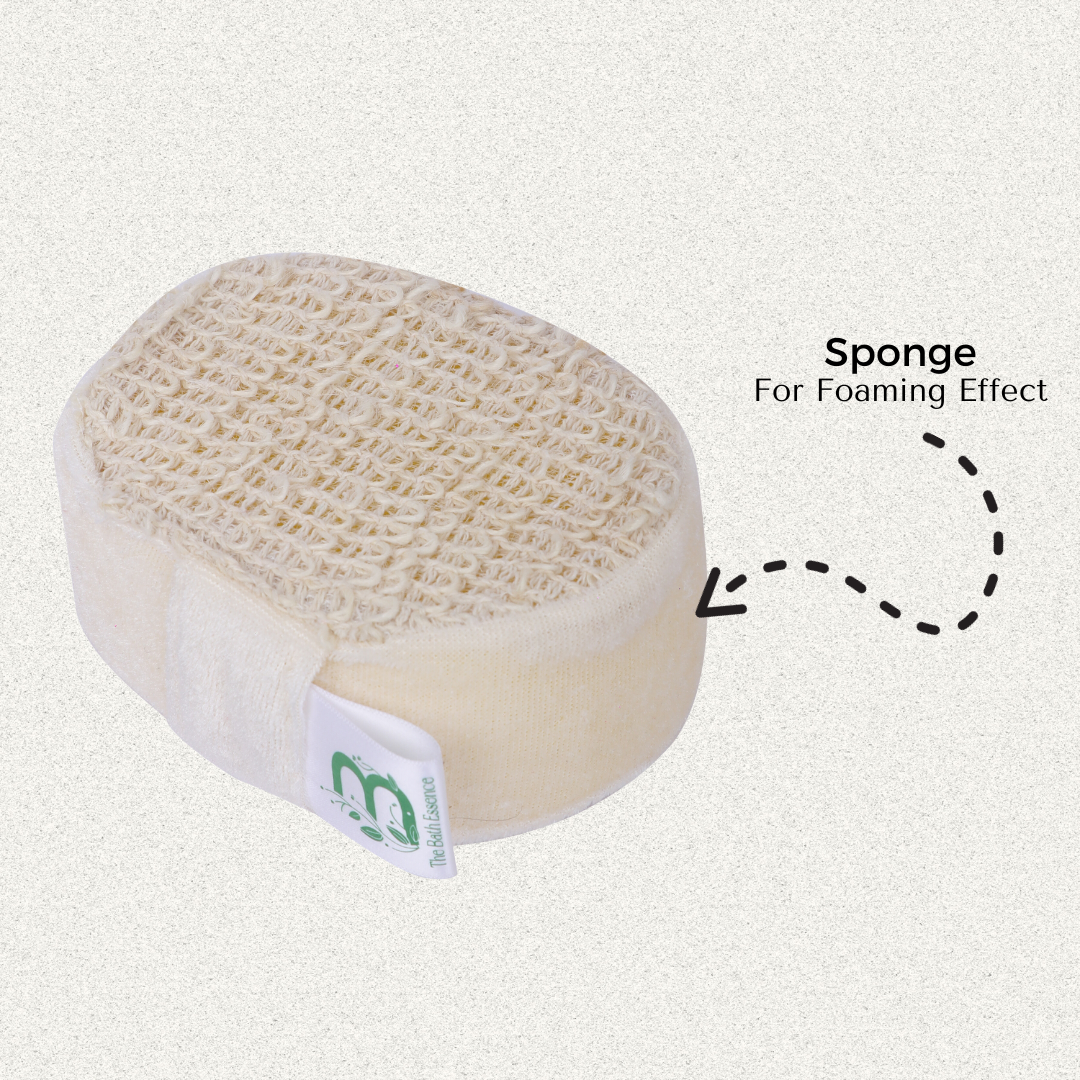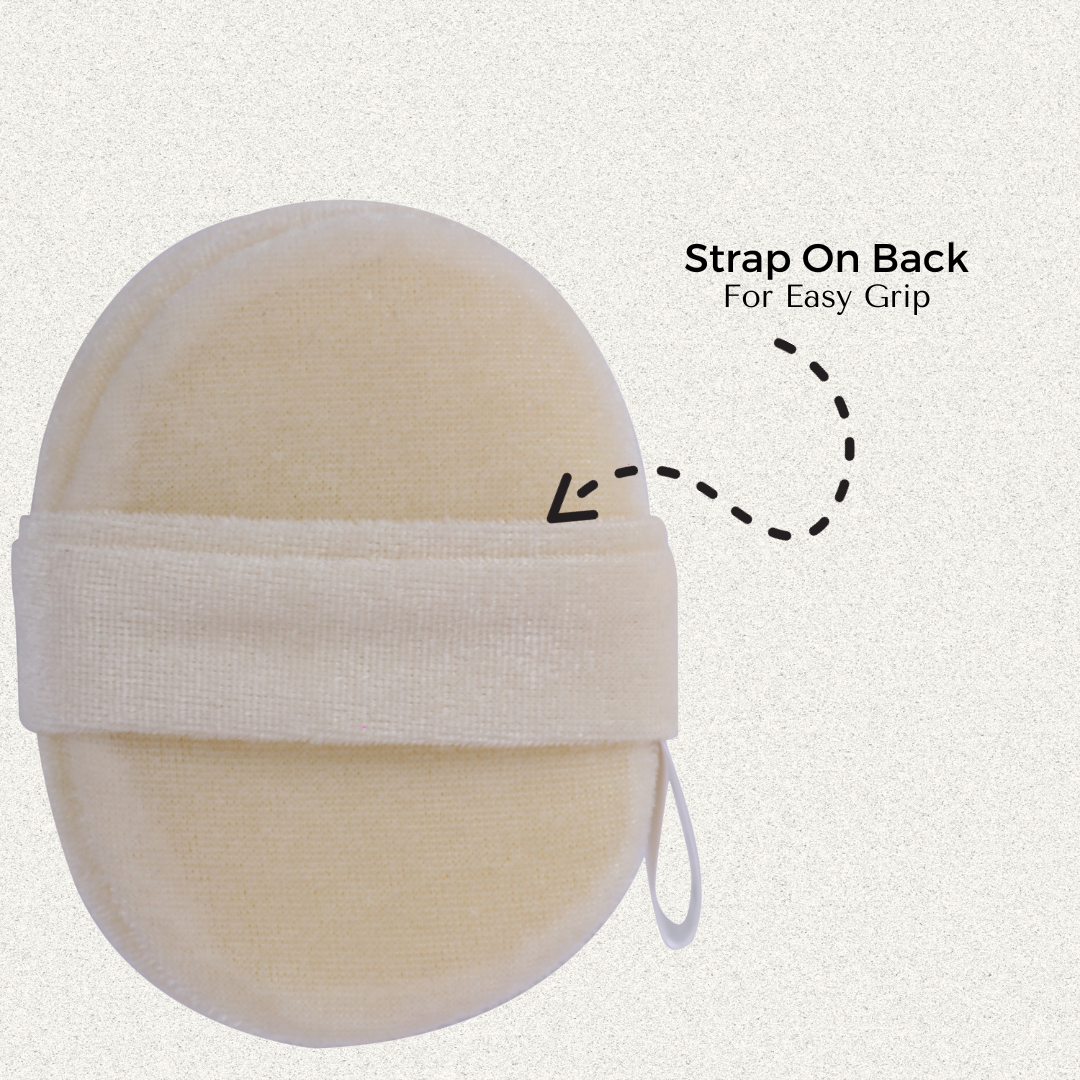 Benefits
Exfoliation

The natural fibers of the loofah provide gentle yet effective exfoliation, helping to remove dead skin cells, unclog pores, and promote smoother, healthier-looking skin. Regular exfoliation can improve skin texture and even aid in preventing ingrown hairs.

Deep Cleansing

The porous structure of the loofahg allows it to create a rich lather when used with your favorite soap or shower gel. This helps to thoroughly cleanse the skin, removing dirt, excess oil, and impurities for a fresh and revitalized feeling.

Improved Grip

The inclusion of a strap ensures a secure grip during use, even when the loofah is wet and soapy. This allows for better control and maneuverability, making it easier to reach all areas of your body.